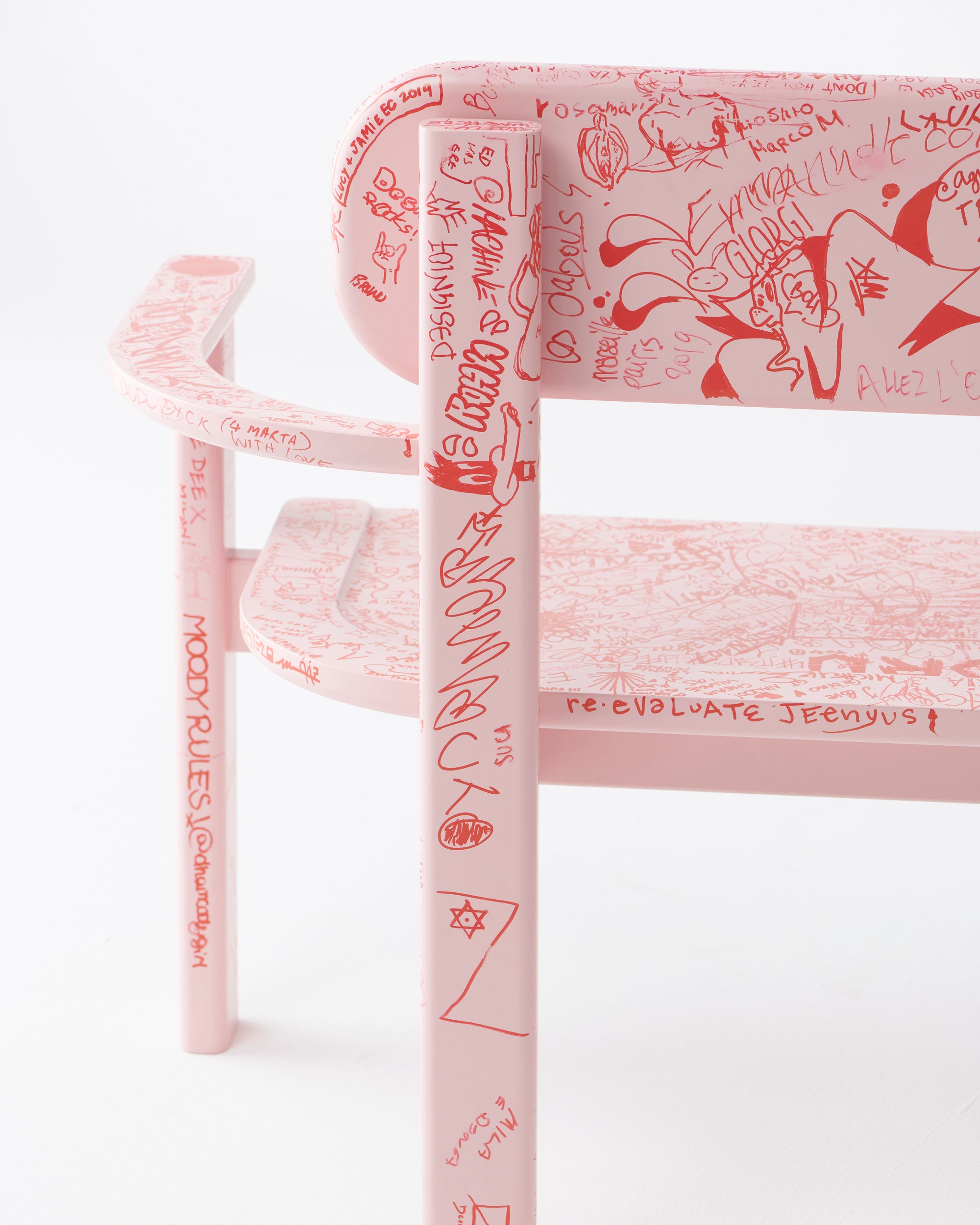 Never Grow Up
When was the last time you scratched your name into your table? Do you remember the last time you drew the Stussy S? Never Grow Up is a bench that asks you to draw on it and make your mark, creating a multi-continental collaborative piece.
Never Grow Up was shown during the Milan Furniture Fair in 2019, allowing
participants who visited to sign the bench as they wish.
Never Grow Up was acquired by National Gallery of Victoria for the permanent collection.
Photos: Cricket Studio