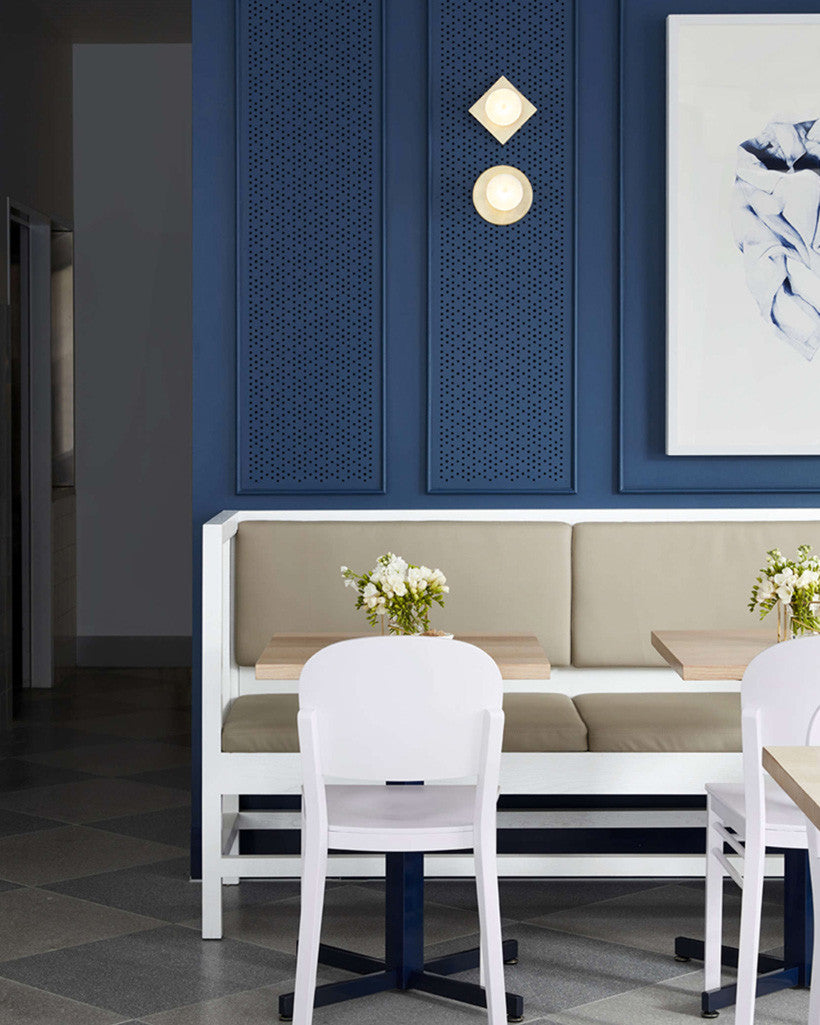 Middletown Cafe: Melbourne
Contemporary meets class - Middletown Cafe by Studio Tate pays homage to the Duchess of Cambridge Kate Middletown. Intricate details and finishes pay homage to Kate's journey from the English countryside to Westminster Abbey, and to her current residence in Kensington Palace.
Solid and robust in materiality, the interior comprises a thoughtful layering of textures that nod to the new and the old, such as contemporary terrazzo flooring laid in a traditional checkerboard pattern. Other materials include stone, metal and timber, all grounded within walls of deep blue.
Middletown Cafe includes both standard Lord Sconce and custom square Lord Sconce's in brass which contrast against the deep blue walls.
Photography by Peter Clarke Photography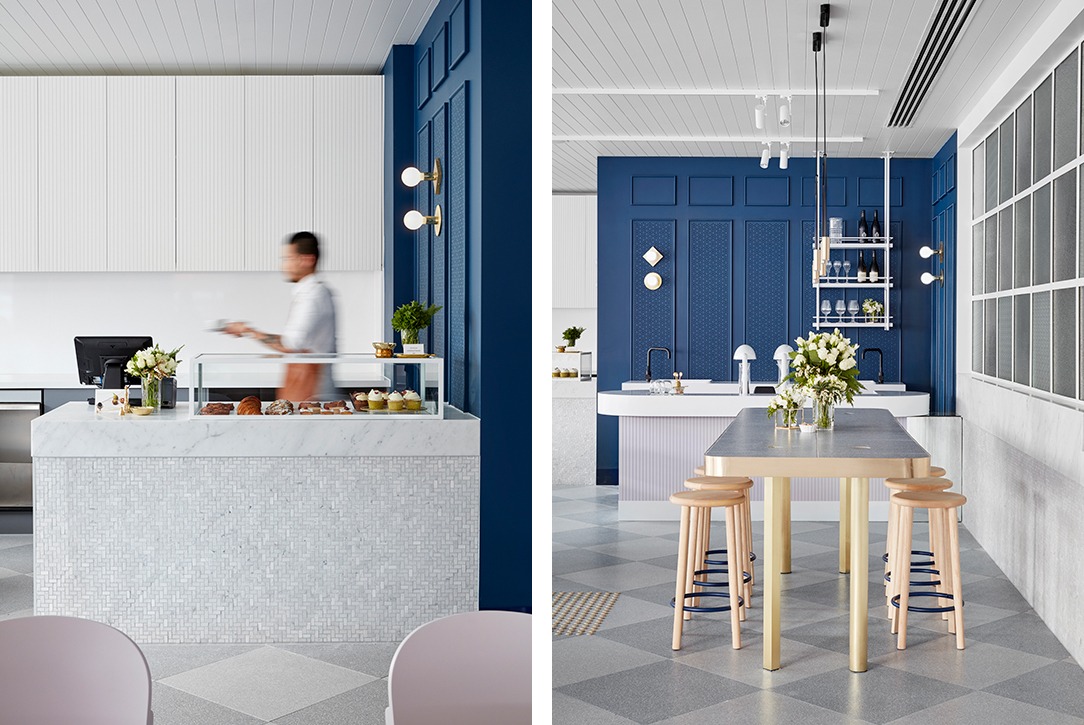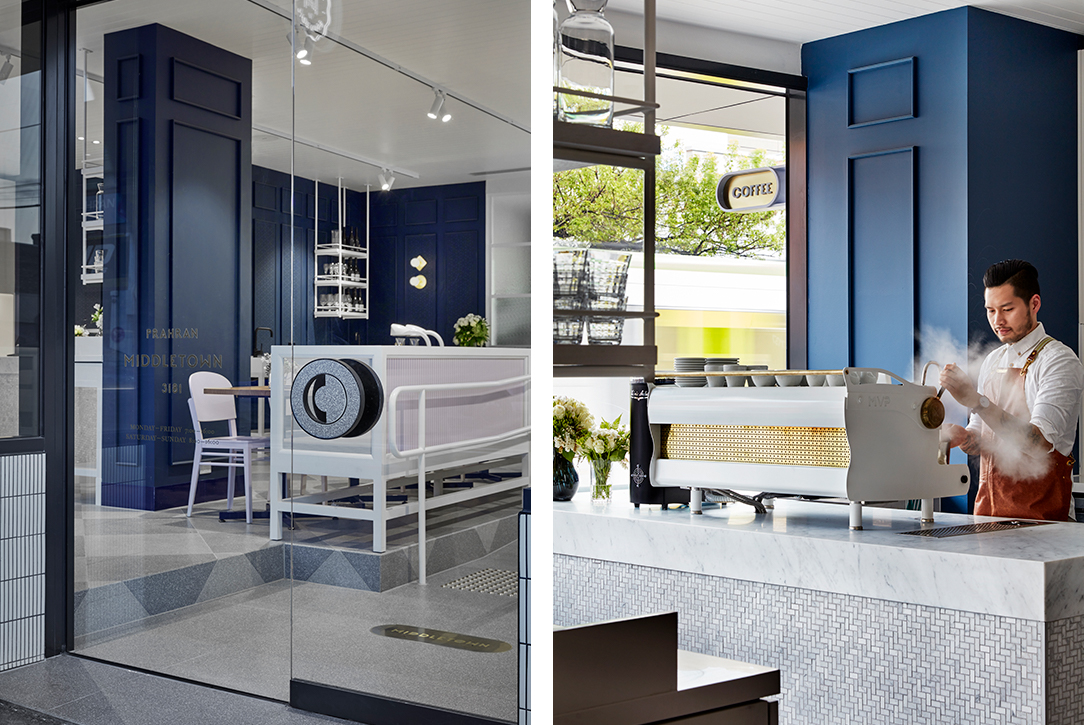 Photo: Peter Clarke