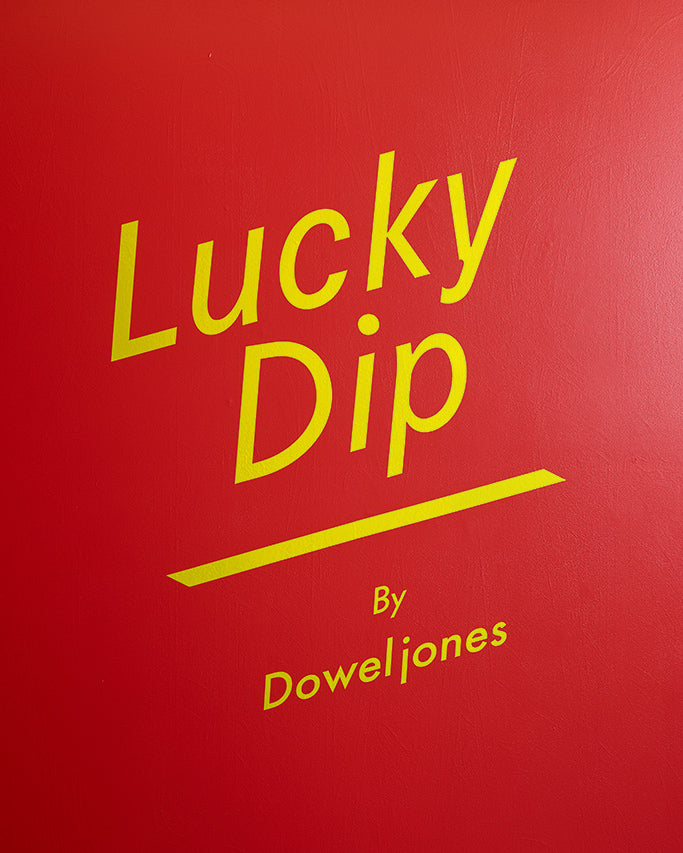 Lucky Dip
Lucky Dip drew inspiration from $2 and reject shops to create a series of brand new gift shop objects. These objects were concealed within a sea of boxes that could contain anything from a chopping board to a table, for participants to claim. Much like a visit to a $2 shop, you were bound to go home with something that you never knew you needed, but may hold a special place in your heart and home.
Through the Lucky Dip gift shop, Dowel Jones continued to explore the construction and context of space as an integral part of how object design is experienced. Having recently collaborated with New York artist Tom Hancocks to conceive a VR environment to showcase furniture, Lucky Dip is yet again another avenue of exhibiting and framing objects or products in environments outside traditional confines. As you enter the store, a series of prints that depict imagined spaces with one foot in the familiar and the other in new territory, were also be available for purchase.
Lucky Dip featured a mix of objects designed exclusively for the show (some in collaboration with local creatives) as well as some classic Dowel Jones pieces. Buy your ticket and claim the box that calls to you. In a sneaky manoeuvre, box size did not correlate with the final prize – so visitors had to try their luck!
Photo: Kristoffer Paulsen