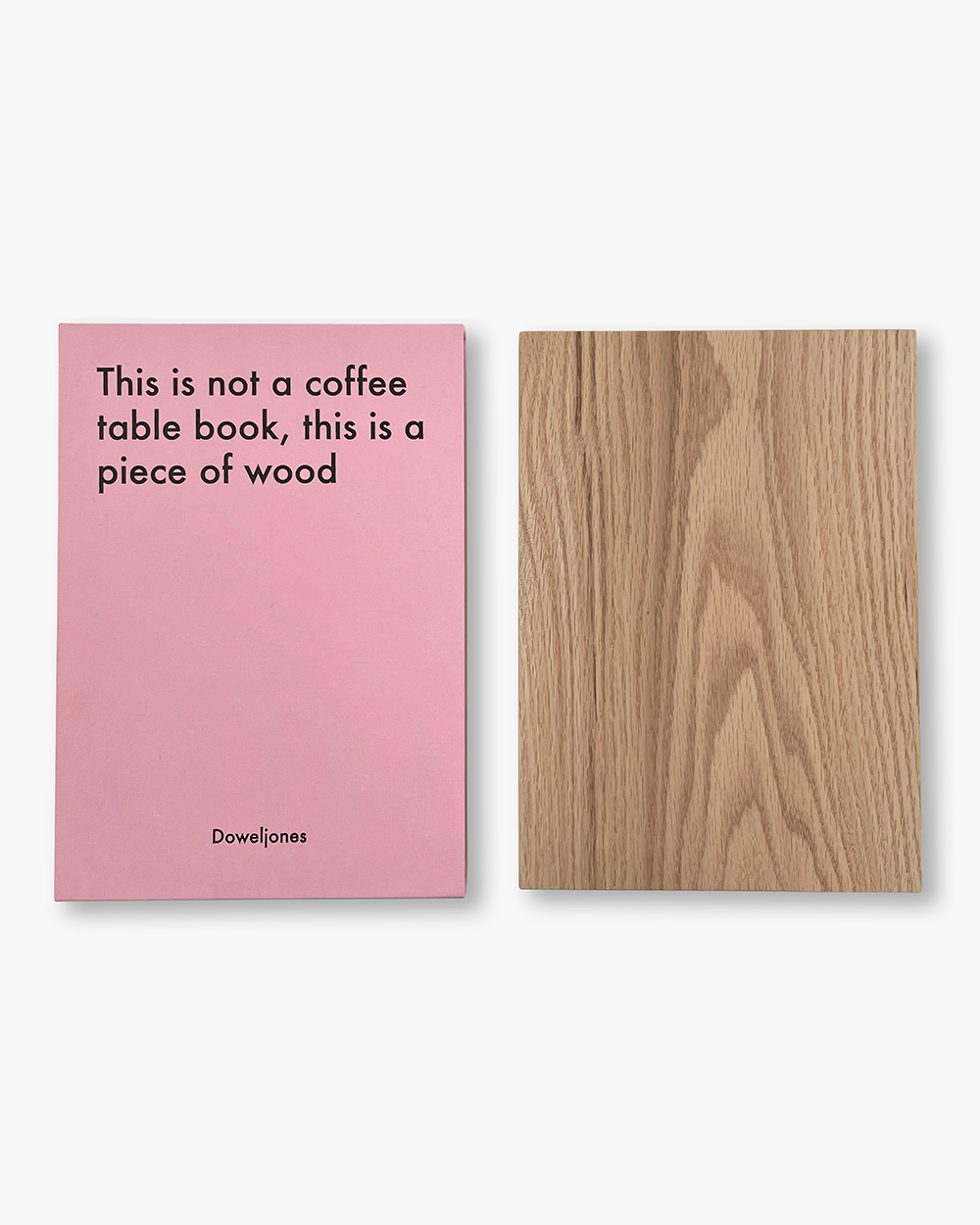 Dowel Jones Coffee Table Book
This is not a coffee table book, this is a piece of wood. Dowel Jones' first coffee table book features a single piece of Geelong handcrafted oak wrapped in a soft pink linen hardcover.

In mid-2023 we shared an image of a coffee table book that existed only as a styling item in reference to the amount of coffee table books that remain unopened. We had such a huge response from our social media audience that we decided to make it a reality. We've partnered with global studio Third Drawer Down to bring the coffee table book to the world.
For your information: This is quite literally a piece of oak timber in a hardcover slipcover. Please enjoy.