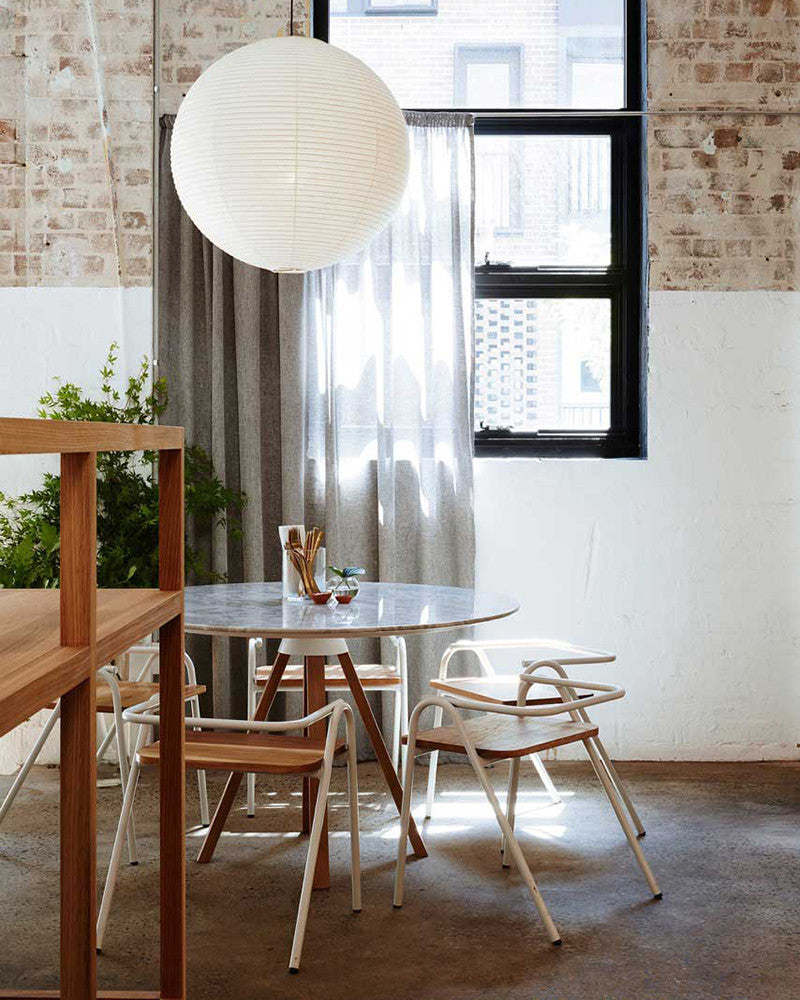 The Rabbit Hole Organic Tea Bar: Sydney
Designed by Matt Woods, The Rabbit Hole Organic Tea Bar in Sydney reinvents the traditional teahouse concept. Located on a former industrial site, the concrete floors were polished while herringbone strutted timber ceilings were unearthed; original brick walls also revealed. To complement the warm timber components, our Half Hurdle Chairs and Hurdle High Stools are included with white powder coated frames with American White Oak seats.
A combination of leathers & upholstery fabrics create seat cushions & brass buckled back rests. Century old French oak floor joists are used to create the service counter, while a shark nosed granite top sits in the room as a group dining table. Other tables are less ostentatious, and are constructed in timber & fiber cement. The contrasting materiality is peppered through out the space, with low-cost warehouse shelving stand along side & instep with bespoke joinery items.
Photo: Dave Wheeler